Welcome to the 'Apres' School Club
ECCE places now available for Sep'23
Preschool/Montessori, Full Daycare and After School
Specialist provider of after school care. Now completing our 13th year of service. Considered experts in our field.
The Apres School Club service was established in 2009 with a total of just seven children enrolled. Since then our numbers and staff have grown steadily. We relocated in January of 2017 taking over the Former Cluny Junior School Building. Our service includes Preschool/Montessori and Afterschool for children between the ages of 3 and 13 years. We are an all year round service closing only over the Christmas period.
Our space has everything you could wish for your children with three Preschool rooms, a Reading room, a Construction / Dress up room and a full sized gym. We also have dedicated rooms for Art, Baking & Science, along with a Movie room and a Games room with pool, foozball, lego and a space for audio stories!
Then there's our outdoor area which includes beautifully kept gardens, a very large ourdoor play area and a full size basketball court. It really is a place that needs to be seen to be fully appreciated so check out our online gallery, or better yet – make an appointment to see us today!
– Maria Sweeney, Apres School Club.

School Bus
Children are picked up from a range of local primary schools and brought to the Apres School Club.

Active Outdoors!
Our outdoor area includes beautifully kept gardens, a very large play area and a full size basketball court.

Keeping Minds Active
There's lots to do indoors too with our movie room, games room, dress-up and construction areas and a full sized gym!
Our After School Service
The Apres School Club has been set up to provide a much needed After School Service for children in need of after-school-care. We are competitively priced offering an all in service. We are open 'TWELVE MONTHS OF THE YEAR' closing only over the Christmas period.
Our team are young and dynamic, passionate about children and about providing quality childcare.
During school term, we open Monday to Friday, from 1.00pm to 6.30pm daily for After School. Opening hours are 8.30am to 6.30pm during Halloween, February Mid-term, Easter Holidays and Summer Holidays.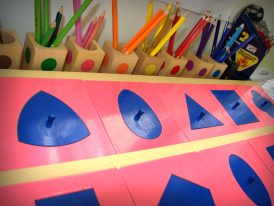 Apres School Club Montessori
We have two Montessori rooms this year. Bronagh Dixon and Kaitlin Harrington will be taking the Green Room while Jackie Cooney, Hannah MacDonald and Fiona McGuirk will be taking the Orange.Rooms have been designed to inspire and excite, to provide a space for children to grow and flourish, where they can explore their interests while spending time with their peers.
We strive to provide the highest standard of care for your child, and take pride in the fact that children often don't want to leave when home time comes!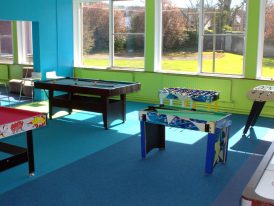 The ideal environment for your children.
The Apres School Club ethos is to encourage children develop all the early life skills in a safe, creative and stimulating environment where interaction and self expression are always actively encouraged.
When you entrust your child to our care, you do so in the knowledge that he or she will benefit from the experience of highly motivated childcare experts, who will work with you the parent to help your child mature into a well balanced and confident little person. Our environments and work practice are supported by Síolta and Aistear – our national framework and curriculum for early childhood care and education.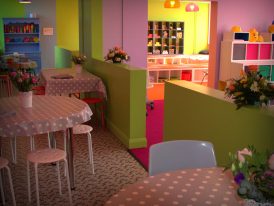 Apres School Club Policy's
Your child safety and welfare is a priority for us.
Your children's education and wellfare are our main priorities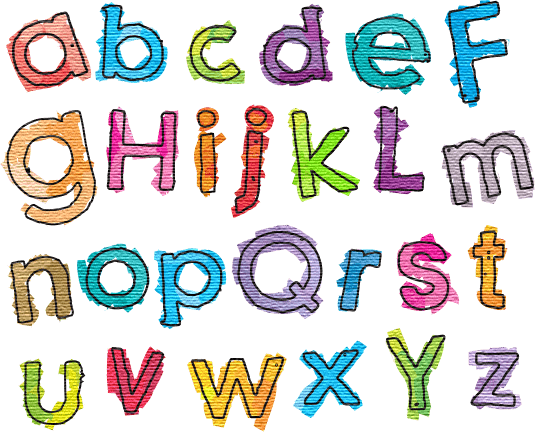 Education Through Play
If we close our eyes and go back to our school days; we can see desks lined up in a classroom, a board, and a teacher. You can even feel the load of all the books in your backpack, the smell of the books and notebook pages, and the feeling of having endless hours of […]
Read More >